Beware of burning down the barn to bury the debt
This article first appeared in the AFR on 9 November 2020
As this country knows all too well, fires usually end up being much harder to put out than they are to start.
In the decade since the global financial crisis, there's been a large build-up in sovereign debt by almost all Western nations. As with so many things this year, the COVID-19 pandemic has accelerated the trend. At some point, policymakers will have to turn their attention to the task of deleveraging, to somehow work off these large debt burdens.
They face a difficult set of choices. Do they go down the path of deleveraging via fire (inflation) or ice (deflation)? If we take history as our starting point, there are four pertinent examples.
Japan has been attempting to deleverage through deflation since the late 1980s. The good news is that economic conditions have muddled through; the bad news is that Japan's sovereign debt position is now well more than 200 per cent of GDP. The result is a chilled-down economy, but with little success at debt reduction.
Another example of deleveraging with deflation is the 1930s Great Depression in the US. Here, the reduction in debt was very successful – but this came with an enormous hit to the economy and widespread destruction of wealth. So, deleveraging was achieved by freezing the economy almost to death.
During the same period, Germany also underwent a debt reduction. The Weimar Republic reduced its ruinous load of reparations debt, although the vast monetary expansion that enabled this led to hyperinflation and widespread destruction of wealth. So this was deleveraging by raging conflagration, at the cost of burning the whole economy to the ground.
However, there is one historical example of a successful deleveraging process that did not entail widespread wealth destruction. In fact, it occurred during a period of prosperity and it was brought about with the nice warm glow of moderate inflation. How was this happy outcome achieved?
After peaking at 116 per cent in 1945, US sovereign debt-to-GDP more than halved over the next 15 years. This was achieved by limiting the interest rate payable on US Treasury bonds, limiting the ability to sell these bonds, and a demand set-up to fuel a decent level of inflation.
Financial repression
This resulted in low nominal returns to bonds, and negative real returns. In other words, holders of US debt lost their purchasing power year after year for 15 years, but with no damage to the broader economy. They effectively locked bondholders in the barn and then burnt down the barn.
This policy manoeuvre has become known as "financial repression". As Carmen Reinhart observed in an IMF working paper in 2015, this "financial repression tax" is 'a transfer from creditors to borrowers.
So could we see policymakers following the same playbook today? We are already seeing evidence of this around the world, and even here in Australia.
Limits on the rates payable on government bonds? Tick. In March, the RBA announced a target for Australian three-year debt of 0.25 per cent, with the potential to extend this into longer durations. This is also known as yield curve control (it's now 0.1 per cent).
Limits on the ability to sell bonds? Tick. Prudential regulations imposed on banks have gradually increased their requirement to own government debt. The budget's recent measure to scrutinise superannuation funds' performance could also result in funds owning more government debt to be more in line with bond indices.
Set up for inflation? Tick. The RBA's stance is to "maintain highly accommodative policy settings" until inflation is within the 2 to 3 per cent target band.
This playbook is unlikely to play out in the next year or so, since – hand sanitiser and face masks aside – the effects of the pandemic are broadly deflationary. But, in time, the extreme fiscal stimulus being deployed in Australia and elsewhere is very likely to have a tightening effect on prices.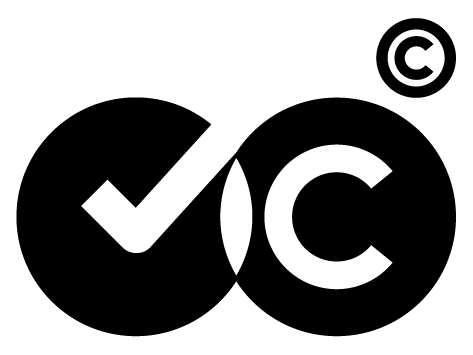 This document is issued by FIL Responsible Entity (Australia) Limited ABN 33 148 059 009, AFSL No. 409340 ("Fidelity Australia"). Fidelity Australia is a member of the FIL Limited group of companies commonly known as Fidelity International.
Investments in overseas markets can be affected by currency exchange and this may affect the value of your investment. Investments in small and emerging markets can be more volatile than investments in developed markets.
This document is intended for use by advisers and wholesale investors. Retail investors should not rely on any information in this document without first seeking advice from their financial adviser. This document has been prepared without taking into account your objectives, financial situation or needs. You should consider these matters before acting on the information. You should also consider the relevant Product Disclosure Statements ("PDS") for any Fidelity Australia product mentioned in this document before making any decision about whether to acquire the product. The PDS can be obtained by contacting Fidelity Australia on 1800 119 270 or by downloading it from our website at www.fidelity.com.au. This document may include general commentary on market activity, sector trends or other broad-based economic or political conditions that should not be taken as investment advice. Information stated herein about specific securities is subject to change. Any reference to specific securities should not be taken as a recommendation to buy, sell or hold these securities. While the information contained in this document has been prepared with reasonable care, no responsibility or liability is accepted for any errors or omissions or misstatements however caused. This document is intended as general information only. The document may not be reproduced or transmitted without prior written permission of Fidelity Australia. The issuer of Fidelity's managed investment schemes is FIL Responsible Entity (Australia) Limited ABN 33 148 059 009. Reference to ($) are in Australian dollars unless stated otherwise.
© 2021 FIL Responsible Entity (Australia) Limited. Fidelity, Fidelity International and the Fidelity International logo and F symbol are trademarks of FIL Limited.