'Do good' culture on the rise
This article first appeared in the Australian on the 20 September 2019.
Investor demand is increasingly moving from "do no harm" to "do good" in the global search for their capital allocation, fuelling a significant shift in asset management.
Anne Richards, head of global investment and management company Fidelity International, said that for many shareholders financial returns were not the only returns that mattered. Broader social returns were increasingly important.
Alva Devoy, managing director of Fidelity International Australia, added that the issue was a live debate in Australia.
"We get questions from clients around capacity and strategies but the second and third question will be around how we approach ESG (environmental, social and governance)," Ms Devoy said.
"In public markets, the requirement for ESG integration in research, as super funds look to do 'no harm' with their money, is front and centre of most of our discussions with large institutional clients."
Ms Devoy said it was important that the risks attached to environmental and social governance issues were being quantified by boards and management.
"Ultimately that will line up with shareholder requirements for financial return because the impact of risks being unquantified and coming to fruition could lead to permanent loss of capital on behalf of shareholders in the future," she said.
The Britain-based Ms Richards, in Australia this week, highlighted that for every company Fidelity covered it now also considered what the social returns were through ESG ratings as well as the financial metrics.
She said the aim was not to tell fund managers they could only own a company that had a certain ESG rating but to highlight what the footprint of a fund would be and start a conversation on that.
"We are forward-looking," she said. "We aren't talking about what companies have done in the past. We are looking at companies in terms of thinking what they can do in the future, which is what we do when we look at their ­investment performance."
Ms Richards said she often had chief executives of large US companies argue that their legal responsibility to their shareholders was purely for financial returns. But she said a statement by top CEOs last month showed that view was evolving.
The US Business Roundtable group released a "statement of corporate purpose", which was signed by the heads of more than 180 companies including Amazon, American Airlines and JPMorgan Chase. The statement said companies were responsible for providing economic benefits to all, not just investors, which was a significant shift against the long-held view that corporations exist to serve shareholders.
"That combined letter was ­important because it was the first time the executives had come ­together and said, regardless of what the law says, we think there are broader considerations. They might not be financial today but they ultimately will be," Ms Richards said.
She said while it was easy for companies to pay lip service to these issues, the debate had to move to measurable outcomes.
"The ultimate proof statement we would love to link to is if we can show that the companies who are on an improving trend across a range of different (ESG) metrics, will over time deliver demonstrably better financial returns."
Ms Richards also said the ­investment community was dealing with a "fracturing world", with Brexit, the US-China trade war and tension in the Middle East among the global issues impacting economies.
Ms Devoy said Australia was not immune to the global issues. She said a key indicator she was keeping a close eye on domestically was unemployment.
"While we enjoy fabulous ­employment statistics, we are still looking at underemployment," Ms Devoy said.
"If you think about the level of indebtedness in this market, any risk to the employment base, relative to that debt, we could tip over quite quickly."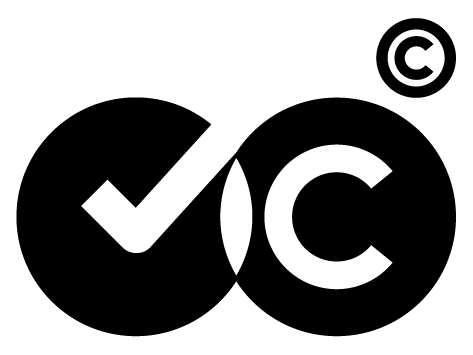 This document is issued by FIL Responsible Entity (Australia) Limited ABN 33 148 059 009, AFSL No. 409340 ("Fidelity Australia"). Fidelity Australia is a member of the FIL Limited group of companies commonly known as Fidelity International.

This document is intended for use by advisers and wholesale investors. Retail investors should not rely on any information in this document without first seeking advice from their financial adviser. This document has been prepared without taking into account your objectives, financial situation or needs. You should consider these matters before acting on the information. You should also consider the relevant Product Disclosure Statements ("PDS") for any Fidelity Australia product mentioned in this document before making any decision about whether to acquire the product. The PDS can be obtained by contacting Fidelity Australia on 1800 119 270 or by downloading it from our website at www.fidelity.com.au. The Target Market Determination (TMD) for Fidelity Australian product(s) can be found at www.Fidelity.com.au. This document may include general commentary on market activity, sector trends or other broad-based economic or political conditions that should not be taken as investment advice. Information stated herein about specific securities is subject to change. Any reference to specific securities should not be taken as a recommendation to buy, sell or hold these securities. While the information contained in this document has been prepared with reasonable care, no responsibility or liability is accepted for any errors or omissions or misstatements however caused. This document is intended as general information only. The document may not be reproduced or transmitted without prior written permission of Fidelity Australia. The issuer of Fidelity's managed investment schemes is FIL Responsible Entity (Australia) Limited ABN 33 148 059 009. Reference to ($) are in Australian dollars unless stated otherwise.
© 2022 FIL Responsible Entity (Australia) Limited. Fidelity, Fidelity International and the Fidelity International logo and F symbol are trademarks of FIL Limited.
Want to learn more about sustainable investing at Fidelity?
Learn more