Financial advice worth more than dollar value
It's been an extraordinary start to the year for many with devastating bushfires in Australia and now the outbreak of coronavirus in Asia. Certainly, a very difficult time for many and our thoughts are with all those affected.
As a business, Fidelity remains focused on partnering with clients and sharing our investment expertise to build a better future. Our on-the-ground presence in Asia gives us unique insight into these markets and we'll be providing regular updates from our analyst teams and investment professionals in the region on how this unfolding situation could impact investors.
The last couple of years have also been difficult for our industry, so I'm pleased to share the results of some recent Fidelity research that shines a light on the true value of financial advice and the contribution it makes to the wellbeing of Australians.
In the coming weeks we'll unpack some of the findings which I think you'll find both interesting and a valuable source of information for conversations with your clients. In the meantime you can access a copy of the report below.
The value of advice
This article first appeared in the Australian on the 3 February 2020
It's no secret that many of us worry about money. The full extent of our concerns has now been revealed in new research that shows that almost half of us worry about money at least weekly, with one in four worrying at least daily. And having money doesn't make us immune. More than a third of Australians who have more than $1m of assets to invest still worry at least monthly.
So why are we so worried about the folding stuff? Australia has enjoyed more than 25 years of uninterrupted economic growth. We have not experienced a recession since 1991. Our superannuation system is the envy of many parts of the world. And we have now been accumulating savings to fund our retirement for the past 27 years.
Shouldn't we be stress free?
In reality, Australians have plenty to keep them up at night. At a time when the economic outlook is starting to look more uncertain, only one in five believe they would be financially stable if they were to lose their job tomorrow, with almost three-quarters saying they could manage for only a short period or not at all.
Retirement is also weighing on people's minds. More than half of Australians feel they are not on track financially to have a retirement they are happy with. About 50 per cent worry they might not be able to live where they want to in their golden years, and a similar number expect to have to keep working past retirement age to fund their retirement lifestyle.
These sorts of financial issues affect all facets of our lives. People often don't make the link between financial wellbeing and overall wellbeing, but more than half of Australians report that their mental health has been adversely affected by financial issues, while others say their relationships and physical health have suffered.
Fidelity research aims to take a pulse of Australians' financial and overall wellbeing but also to understand the extent to which financial advice could help to improve the situation.
The evidence is clear. While 56 per cent worry about money at least monthly, that number jumps to 70 per cent among those who do not receive professional financial advice.
Australians receiving financial advice are twice as likely to rate their level of financial wellbeing as high or very high, compared to those who are not receiving advice. And when asked how prepared they feel for retirement, 64 per cent of people who are advised say they are either "very" or "reasonably" prepared, compared to just 26 per cent of unadvised people.
However, one of the most compelling findings of this study was in relation to people's overall wellbeing. Of those Australians who are receiving financial advice, 50 per cent said their mental health had improved as a result of advice, and 38 per cent said their family life was better.
Financial stress has a direct impact on our health and happiness, but surprisingly, many don't join the dots and realise that addressing financial issues is a step towards improving their overall wellbeing. In part due to last year's Royal Commission into Misconduct in the Banking, Superannuation and Financial Services Industry, which revealed practices that fell well short of the community's expectations, we are starting to see an advice gap opening up in Australia where people are either unwilling or unable to access financial advice.
While this is understandable, growing the proportion of people in Australia who are unadvised does not help individuals or their families, nor is it good for society as a whole. It is therefore incumbent on the financial services industry to do more to demonstrate the value in our offerings.
That's what we've tried to do here. The report is based on a survey of more than 2000 Australians late last year. As part of our research, we asked people who are currently advised what they value about that advice.
We also asked people who do not seek advice the reasons why. A recurring theme among those who have never sought advice is they don't believe they can afford it or they don't believe their circumstances justify the need.
For those who do have an adviser, it is a different picture. In describing the benefits of financial advice, they talk about the positives for their overall quality of life. These include being able to live their desired lifestyle, not having to worry about money and improved mental health.
This suggests it might be time to start to change the narrative around financial advice.
What if we look at financial advice in another way — not just focusing on the amount of assets an individual has or the financial returns that can be achieved, but also focusing on the wider benefits and peace of mind that advice can provide?
In doing this, we may have a chance of helping more people to understand how financial advice can help them achieve holistic wellbeing, including their financial goals.
We know that people will usually access advice for help with a major life event such as retirement or a property purchase, but they often leave with a much stronger sense of wellbeing and control over their future. That's something from which we can all benefit.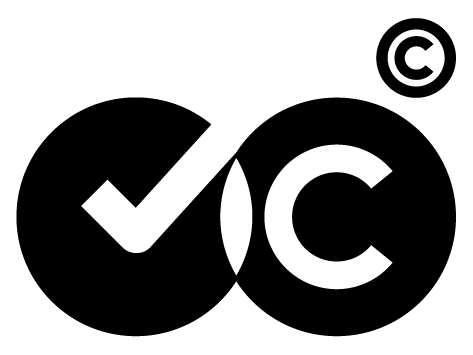 This document is issued by FIL Responsible Entity (Australia) Limited ABN 33 148 059 009, AFSL No. 409340 ("Fidelity Australia"). Fidelity Australia is a member of the FIL Limited group of companies commonly known as Fidelity International.

This document is intended for use by advisers and wholesale investors. Retail investors should not rely on any information in this document without first seeking advice from their financial adviser. This document has been prepared without taking into account your objectives, financial situation or needs. You should consider these matters before acting on the information. You should also consider the relevant Product Disclosure Statements ("PDS") for any Fidelity Australia product mentioned in this document before making any decision about whether to acquire the product. The PDS can be obtained by contacting Fidelity Australia on 1800 119 270 or by downloading it from our website at www.fidelity.com.au. The Target Market Determination (TMD) for Fidelity Australian product(s) can be found at www.Fidelity.com.au. This document may include general commentary on market activity, sector trends or other broad-based economic or political conditions that should not be taken as investment advice. Information stated herein about specific securities is subject to change. Any reference to specific securities should not be taken as a recommendation to buy, sell or hold these securities. While the information contained in this document has been prepared with reasonable care, no responsibility or liability is accepted for any errors or omissions or misstatements however caused. This document is intended as general information only. The document may not be reproduced or transmitted without prior written permission of Fidelity Australia. The issuer of Fidelity's managed investment schemes is FIL Responsible Entity (Australia) Limited ABN 33 148 059 009. Reference to ($) are in Australian dollars unless stated otherwise.
© 2022 FIL Responsible Entity (Australia) Limited. Fidelity, Fidelity International and the Fidelity International logo and F symbol are trademarks of FIL Limited.