Fund managers balance the gender portfolio
This article first appeared in the Australian on the 8 March 2019
Diversification is a notion that the funds management industry knows all too well … except, sometimes, when it comes to its own workforce.
And Fidelity International's Alva Devoy says now — in the wake of the royal commission into financial services — is the time to talk about improving the gender balance in the industry, arguing every part of the financial chain needs to lift its game.
Devoy, managing director of Fidelity in Australia, says a gender imbalance has skewed the industry's thinking and the belief ­system.
She adds that it is a good time to be talking about gender balance in financial services, given the massive shift in the industry following the royal commission into the sector.
"While it will be disruptive, it will be a good shift because it is in the client interest," Devoy tells The Australian.
"It means every part of the chain has to lift their game. We have to elevate our game and be better, because now those that we are engaging with will be demanding more from us.
"All the way up the chain you are getting a requirement to lift, upscale, and also to diversify your thinking and approach."
Fidelity International, which oversees nearly $400 billion in funds across Asia, is a member of the Mercer industry initiative, Future IM/Pact, which aims to attract more women to asset management.
Mercer did a study in 2016 to determine the major barrier for women getting into asset management, and concluded it was a lack of knowledge that the profession existed. "A lot of financial services are lumped in under investment banking … if somebody did talk to an undergraduate about asset management, they would probably think about it under that heading," Devoy says.
She adds that research has shown that women, because they are less likely than men to take risks, are great money managers.
She points to research, released by Fidelity this week, that shows that when it comes to investing, men are driven more by performance and take more risks than women.
"So if you have more men in the industry, your outcome for clients is going to be affected," Devoy says. "I think it's a natural step to lift these findings up into the financial services market overall."
QIC managing director of Global Liquid Strategies, Susan Buckley, says the motivation for more female participation in the industry is as much about financial outcomes as it is about striving for equality.
After 30 years in financial markets, Buckley has seen her fair share of male army bargy but says the industry is more focused on closing the gap and encouraging women into the workforce than ever, helped by changes in technology. "Especially when it comes to portfolio management, the research might say that genders ­approach risk differently and females focus more on the downside risk, but I think diversity has brought a great breadth to our investment approach.
"We now have senior female fund managers or investment managers across all asset classes … I couldn't have said that five years ago."
For UBS head of fixed income, Anne Anderson, male champions have been key to changing industry perceptions.
"They have been change agents, whether it be for their daughter, sister or wife. Having men as allies has been the biggest single change that I have observed," Anderson says.
Discussing returning to work after her first child, notably without any maternity leave pay, she says she bought "options" on her future and stressed that women needed to do the same, whether it be in their career or with their finances. "I spent my entire salary on having a nanny. I bought options for myself to ensure that I had a deep and rewarding career alongside my caring responsibilities … I didn't shy away from taking charge and I didn't expect people to take it easy on me.
"Sometimes you have to make a downpayment in an option that may not pay off for a long time but you need to have a longer-term view of your career." Anderson is not one to dwell on the male-female ratios or advocate for gender quotas, saying instead the conversation should be about balance and that "balance is good for business".
"It is not my female attributes that have defined me but my personal attributes around my individual drive and ambition and the way that I see things differently."
Global head of Future of Finance at the CFA Institute, Rebecca Fender, is in Australia presenting the findings of a study into what is working in attracting and retaining top female talent in the investment industry.
While 65 per cent of companies involved stated a diversity goal, she says there needs to be a greater understanding of the reasons behind it.
"Our sole motivation for looking at diversity is how to improve investor outcomes — having diverse perspectives has been found to improve outcomes," she says, but rules out any talk of quotas.
"This is an industry that knows numbers and how things work — we are not interested in short-term fixes … targets are essential but quotas can misfire."
Mercer's future impact program to attract more women to asset management involves mentoring programs, graduate programs and a range of events.
"At Fidelity we are lucky to have female role models. We have two active portfolio managers and two active equity analysts in Australia, who are available to undergraduates to say you can do this," Ms Devoy says.
"It is still early in the piece in terms of having meaningful metrics on the impact of the Mercer program but when we go to career development at the universities, the participation is huge."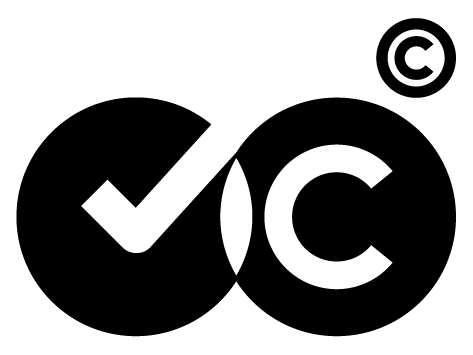 This document is issued by FIL Responsible Entity (Australia) Limited ABN 33 148 059 009, AFSL No. 409340 ("Fidelity Australia"). Fidelity Australia is a member of the FIL Limited group of companies commonly known as Fidelity International.

This document is intended for use by advisers and wholesale investors. Retail investors should not rely on any information in this document without first seeking advice from their financial adviser. This document has been prepared without taking into account your objectives, financial situation or needs. You should consider these matters before acting on the information. You should also consider the relevant Product Disclosure Statements ("PDS") for any Fidelity Australia product mentioned in this document before making any decision about whether to acquire the product. The PDS can be obtained by contacting Fidelity Australia on 1800 119 270 or by downloading it from our website at www.fidelity.com.au. The Target Market Determination (TMD) for Fidelity Australian product(s) can be found at www.Fidelity.com.au. This document may include general commentary on market activity, sector trends or other broad-based economic or political conditions that should not be taken as investment advice. Information stated herein about specific securities is subject to change. Any reference to specific securities should not be taken as a recommendation to buy, sell or hold these securities. While the information contained in this document has been prepared with reasonable care, no responsibility or liability is accepted for any errors or omissions or misstatements however caused. This document is intended as general information only. The document may not be reproduced or transmitted without prior written permission of Fidelity Australia. The issuer of Fidelity's managed investment schemes is FIL Responsible Entity (Australia) Limited ABN 33 148 059 009. Reference to ($) are in Australian dollars unless stated otherwise.
© 2022 FIL Responsible Entity (Australia) Limited. Fidelity, Fidelity International and the Fidelity International logo and F symbol are trademarks of FIL Limited.