Gender diversity champions are not who you think they are
This article first appeared in the Financial Review on the 5 March 2019
Gender diversity advocates may have been looking for the glass ceiling in the wrong place.
An analysis of female progression within Australian companies from the junior to senior ranks shows significant variance between sectors – just not in the way one might think.
Energy, materials and utilities are far better at retaining women and enabling progression than the consumer, healthcare or finance sectors, despite having a smaller pool of female talent to draw from at the junior level.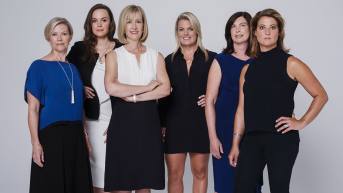 "Everyone's been able to look at absolute levels of gender in organisations before, but we've got a new data set that allows us to see how those levels change with seniority," says Zoe Whitton, who leads environmental, social and governance research at Citi in Australia. Her team analysed four years of data sourced from the Workplace Gender Equality Agency.
"First we looked at the shape of that pipeline within different industries and we found, weirdly, that energy and utilities actually have much flatter pipelines; they've got fewer women at the junior levels but they seem to be able to get them through to senior levels. It's an interesting look into something we haven't been able to see before." Senior is defined as any level of management, progressing to executives and up to key management personnel.
"Healthcare, they have heaps of women, but then there's a huge drop-off," she says. "Even though utilities starts at 30 per cent, it ends up at 15 [per cent]." Healthcare ends at 10 per cent, but starts in the vicinity of 70 per cent female representation among general staff. That trend is getting worse.
Energy's 'beautiful shape'
Whitton measured for the slope of the pipeline from general staff to key management personnel, as well as the decline, which is the difference between the first tier and the average of the next three tiers. The value of observing decline is that it corrects for companies that are achieving diversity by populating the key management level with external recruits. Whitton captures the management structure below that level to test retention.
Utilities achieved a positive decline, meaning representation of women actually increases with seniority. However, healthcare's slope and decline both suffered. This was not just because female representation at the junior level increased (which it did), but because representation at the senior level also worsened.
"It's the first time anyone's been able to map this particular data set," Whitton says. "In energy you see this beautiful shape, where they start off with this steep pipeline, and then it's basically filling out like stuffing a sausage."
There are sectoral effects and correlations that Whitton cannot entirely control for, but the insight is valuable. In property, retail, finance and healthcare "women just don't get through".
Finally, Whitton performance-tested her findings. With the caveat that it is a small sample (137 companies), she discovered a suggestive relationship between total shareholder return and gender performance. When it comes to holding onto women, the top band outperformed the bottom by 170 per cent.
Female fund managers are open-minded about what is going on within Australian businesses. Their experiences as female investment managers in an overtly male industry suggest opportunities are improving, which they attribute to greater awareness of the research supporting gender-diverse investment teams and performance, and inquiries by industry super funds (the clients of the funds management industry, so to speak).
"I've had phone calls from all-male teams saying 'we want to employ a female' or 'how can I find a female?'," says Catherine Allfrey, a principal of WaveStone Capital. "I think that's never happened before. The fact that we're talking about it, the industry super funds are really pushing it, they really want to see change across the industry."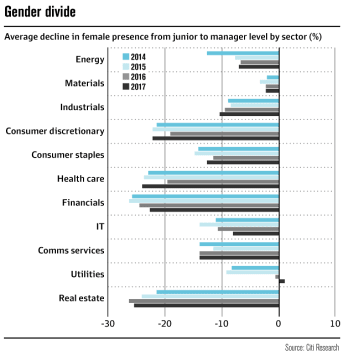 She is not surprised by the gender performance of the utilities and energy sectors, believing Woodside Petroleum boss Peter Coleman (whose chief financial officer is Sherry Duhe) and former AGL Energy boss Andy Vesey to be "very pro-women".
Kate Howitt, portfolio manager of Fidelity's Australian Opportunities Fund, says: "That's going to be part of what will change on our side, when asset owners start to include it in their request for proposal [RFP]. I've heard of one going out with an RFP asking 'what's the gender balance of your team?' So I think we're starting to see the very beginning of that.
"If you believe all the research about how more diverse teams deliver better outcomes, then it's logical that the people who are entrusting us with their funds should be asking 'What's in place?', and 'Do you have diverse teams?'"
Gathering at a studio in the Sydney suburb of Alexandria, prominent women in finance including fund managers responsible for $7.9 billion of assets under management, as well as Whitton and Citi director of equity sales Karen Jorritsma, wonder whether structural factors are part of the problem.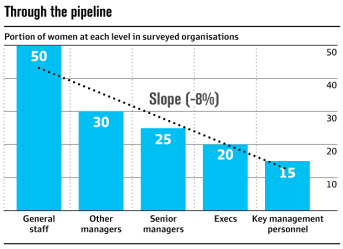 They agree that women in finance are better represented in Asia because of access to inexpensive childcare and domestic help. This is supported by OECD data showing Australia is high-ranking among economies that count stay-at-home spouses in the household.
"The childcare situation is easier in Asia," says Anita Costa from Fidelity. "But then you're back at work after six weeks."
Costa wants to see more female students consider a career in investing and emphasises that the flexibility is there for those who want to raise families. This fact is often lost in the aggressive recruitment drives of the big four accounting firms and the investment banks.
Her colleagues, who include Howitt, have covered eight maternity leave absences between them. That's not dissimilar to the experience of Karen Towle, who is at boutique fund manager Tribeca Investment Partners after previously working at Perpetual and Challenger. She never intended to stay home after having children, and found the job – specifically the analysis component – lends itself to flexible work.
As for culture, "the guys swear, but I'm just as good at swearing as they are", she says.
The perspective of Jorritsma, one of the most senior women in broking in Australia, is instructive in evaluating unconscious bias and perceptions of women (or men).
"I've noticed the word bossy and aggressive gets used with women, whereas I behave exactly the same way and ask exactly the same questions as a man of my level and with my experience. He's a go-getter and he's ambitious. I've never heard a man be called bossy in my business, ever. "Me? Yes."
This reminds Whitton of an analysis of performance reviews within technology published in Fortune in 2014. The kind of negative feedback issued to women was strikingly critical in nature, relative to men, whose negative feedback was overwhelmingly constructive.
"In investment banking, the reality is we can have a thousand meetings about women, sit on diversity committees and we talk about having networking drinks. Networking drinks? That's not going to change the game," says Jorritsma, who argues for linking gender targets to remuneration. "It's classic Charlie Munger," replies Allfrey, referencing the famous value investor. "Show me the incentive and I'll show you the outcome."
'Macho guy, macho guy, macho guy'
Turning the focus on companies, Fidelity's Howitt says she is not prescriptive when considering gender within the investment case, but, so far as it fits within culture, that will always be a factor that informs her decision on whether to buy a stock.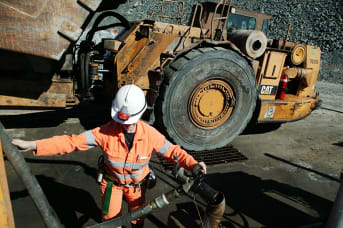 Energy, materials and utilities are better at retaining women and enabling progression, despite having a smaller pool of female talent to draw from at the junior level. Erin Jonasson
"There have definitely been companies where I've looked at the management team and gone 'macho guy, macho guy, macho guy'," she says. "It's not like I go there with a checklist saying, 'do you have enough women? If not, I can't invest in you.' Typically management culture and decision-making techniques are something I'm looking at."
Howitt is compelled to call out an unspoken element of female leadership: "There's a well-documented phenomenon of women getting hospital passes. You're more likely to get a female CEO if the company is in dire straits.
"I don't know if it's that the men step back, or if everyone goes, 'Well it's a lost cause anyway, why not give it to a woman?'"
In Allfrey's experience, company management will often resist change for longer than is in their interests. That means the well-intentioned advice of investors can go unheard, even though both sides are engaging and the corrective action can be as simple as fresh voices in management or governance.
"Unfortunately, a lot of the time change doesn't happen unless something goes wrong with the company or there's some hiccup.
"Then you can go in and say 'right, things need to change here'."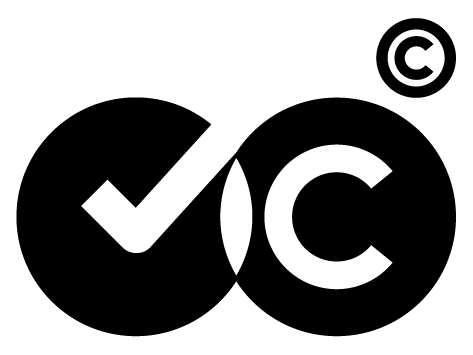 This document is issued by FIL Responsible Entity (Australia) Limited ABN 33 148 059 009, AFSL No. 409340 ("Fidelity Australia"). Fidelity Australia is a member of the FIL Limited group of companies commonly known as Fidelity International.

This document is intended for use by advisers and wholesale investors. Retail investors should not rely on any information in this document without first seeking advice from their financial adviser. This document has been prepared without taking into account your objectives, financial situation or needs. You should consider these matters before acting on the information. You should also consider the relevant Product Disclosure Statements ("PDS") for any Fidelity Australia product mentioned in this document before making any decision about whether to acquire the product. The PDS can be obtained by contacting Fidelity Australia on 1800 119 270 or by downloading it from our website at www.fidelity.com.au. The Target Market Determination (TMD) for Fidelity Australian product(s) can be found at www.Fidelity.com.au. This document may include general commentary on market activity, sector trends or other broad-based economic or political conditions that should not be taken as investment advice. Information stated herein about specific securities is subject to change. Any reference to specific securities should not be taken as a recommendation to buy, sell or hold these securities. While the information contained in this document has been prepared with reasonable care, no responsibility or liability is accepted for any errors or omissions or misstatements however caused. This document is intended as general information only. The document may not be reproduced or transmitted without prior written permission of Fidelity Australia. The issuer of Fidelity's managed investment schemes is FIL Responsible Entity (Australia) Limited ABN 33 148 059 009. Reference to ($) are in Australian dollars unless stated otherwise.
© 2022 FIL Responsible Entity (Australia) Limited. Fidelity, Fidelity International and the Fidelity International logo and F symbol are trademarks of FIL Limited.