The seven wonders of the world: Software edit
This article first appeared in the AFR on the 13th September
Post Global Financial Crisis and again in the post-pandemic selloff period, the earnings and market valuations of the largest US tech stocks (Facebook Alphabet, Apple, Amazon, Microsoft and Netflix) raced ahead of most other businesses. So why have these software companies dominated?
For any company, we can compare what it is worth today to what it will be worth in future periods. The future value of the business will be a function of the returns it derives from its asset base. When the return on equity is about equal to the cost of equity, then the value will not increase – the line will be flat. This is status quo for competitive industries, in which high returns are rapidly competed back down to the cost of capital.
When returns are sustained above the cost of capital, then surplus value is created, which can either be distributed back to shareholders, and/or reinvested to drive future growth. If that surplus can be reinvested at high incremental rates of return, then there's a compounding effect. The value of the business will grow strongly and the slope of the line into the future will be steep. As Warren Buffett put it, "The best business to own is one that over an extended period can employ large amounts of incremental capital at very high rates of return."
Historically, there was a natural limit on the incremental returns that could be generated on new capital invested. The successful retailer that wanted to expand had to build a new stores and new distribution centres. This capital intensity meant that highly successful value propositions like WalMart could reinvest at positive rates of return, take advantage of economies of scale and compound their value. The slope of the line was nicely positive for decades at a stretch. This dynamic led to WalMart growing from a market capitalisation of US$100m in 1972 to being the most valuable company in the world at $237b by 2000. Not bad!
Once software became a product, the potential of businesses increased. Software is what economists call "non-rivalrous," meaning that once produced, it can be sold an infinite number of times. The capital intensity of a software business can be very low, and its incremental returns can be very high.
Software has another nifty characteristic; it tends to exhibit "network effects" where the value to users increases with the number of users. For the producer of the software, this can lead to "first mover advantage" and eventually a "winner takes all/most" effect, sustaining competitive advantage for much longer. The slope of the line may stay very steep for many, many years. It's hard to imagine for instance, the emergence of a compelling competitor to Amazon in online shopping, or Google in online search.
Throw in two additional dynamics which turbocharge the valuation equation. Low interest rates make those future cashflows worth even more today. Then, once steeply rising valuations begin to be recognised, behavioural herding leads to investors crowding into the few hypergrowth businesses, tacking on a scarcity premium. Meanwhile the prevalence of non-price sensitive market participants such as index funds, factor funds and short coverers means that technical herding also kicks in.
Hence software companies benefit from (1) minimal marginal costs of production + (2) low capital intensity / high incremental returns + (3) network effects / winner take most + (4) high market share / economies of scale + (5) sustained competitive advantage. When these and (6) low interest rates are fed into a valuation model, the slope of the line is much, much steeper than previously seen "in the wild." Once (7) scarcity premium / technical herding comes into play then we end up with the valuation bifurcation seen in markets today. The seven wonders of the software world!
As well as driving the outperformance of US tech over the past ten years, this dynamic has also driven the extraordinary local performance of Wisetech Global. As a pure software business, Wisetech has exhibited all seven of these characteristics, boosting its market capitalisation from A$1b at listing in 2016 to about $16b today, complete with an impressive 50% intraday short squeeze on the day of its result in August. Currently the shares trade on more than 100x FY22 consensus earnings.
What could possibly go wrong? Even if the economics of the business continue to drive impressive compounding of underlying value, the interest rate outlook could change and/or herding behaviours could go into reverse.
When these reversals occur, the impacts can be painful. True believers who held software exemplar Microsoft at its dot-com peak valuation of US$600b had to wait 16 years for it to regain those levels. Of course, since then, the seven wonders have continued to work their magic, and Microsoft is now three times that value at $1.8T, ranking as the world's third most valuable company.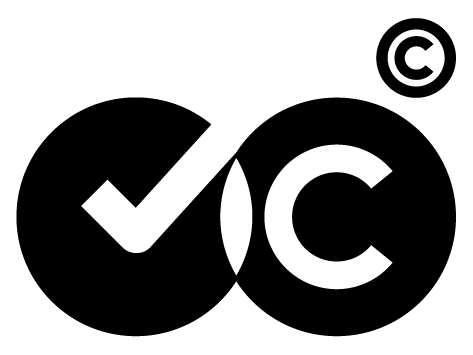 This document is issued by FIL Responsible Entity (Australia) Limited ABN 33 148 059 009, AFSL No. 409340 ("Fidelity Australia"). Fidelity Australia is a member of the FIL Limited group of companies commonly known as Fidelity International.
Prior to making an investment decision, retail investors should seek advice from their financial adviser. This document is intended as general information only. Please remember past performance is not a guide to the future. Investors should also obtain and consider the Product Disclosure Statements ("PDS") for the fund(s) mentioned in this document before making any decision about whether to acquire the product. The PDS is available on www.fidelity.com.au or can be obtained by contacting Fidelity Australia on 1800 119 270. The relevant Target Market Determination (TMD) is available via www.fidelity.com.au. This document has been prepared without taking into account your objectives, financial situation or needs. You should consider such matters before acting on the information contained in this document. This document may include general commentary on market activity, industry or sector trends or other broad-based economic or political conditions which should not be construed as investment advice. Information stated herein about specific securities is subject to change. Any reference to specific securities should not be construed as a recommendation to buy, sell or hold these securities. While the information contained in this document has been prepared with reasonable care, no responsibility or liability is accepted for any errors or omissions or misstatements however caused. The document may not be reproduced or transmitted without prior written permission of Fidelity Australia. The issuer of Fidelity's funds is FIL Responsible Entity (Australia) Limited ABN 33 148 059 009. References to ($) are in Australian dollars unless stated otherwise. Details of Fidelity Australia's provision of financial services to retail clients are set out in our Financial Services Guide, a copy of which can be downloaded from our website.
© 2021 FIL Responsible Entity (Australia) Limited. Fidelity, Fidelity International and the Fidelity International logo and F symbol are trademarks of FIL Limited.
Ready to invest in the Fidelity Australian Opportunities Fund?
Discover now