Strong endorsement by Money Management
Fidelity is honoured to receive two awards from Money Management at the annual awards on 30 July 2020.
The Fidelity Global Emerging Markets Fund won the Money Management Fund Manager of the Year - Global Emerging Market Equities - Winner - 2020 and the Fidelity Future Leaders Fund was awarded the Money Management Fund Manager of the Year - Australian Small/Mid Cap Equities - Highly Commended - 20201
The awards use a combination of FE fundinfo's quantitative fund data with the expertise of Money Management's recognised research partners, Lonsec, Mercer, SQM Research and industry partner, IOOF to select winners.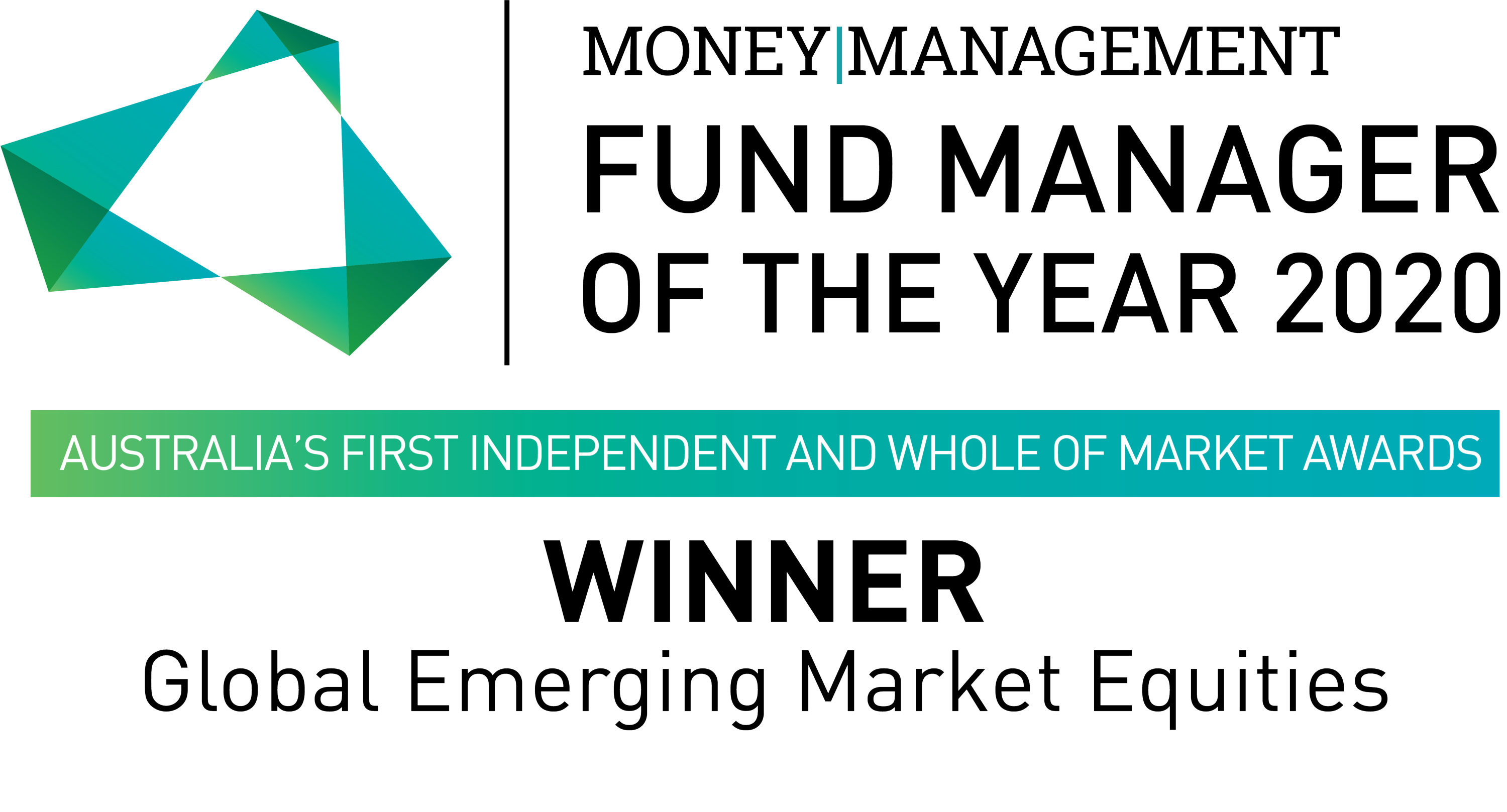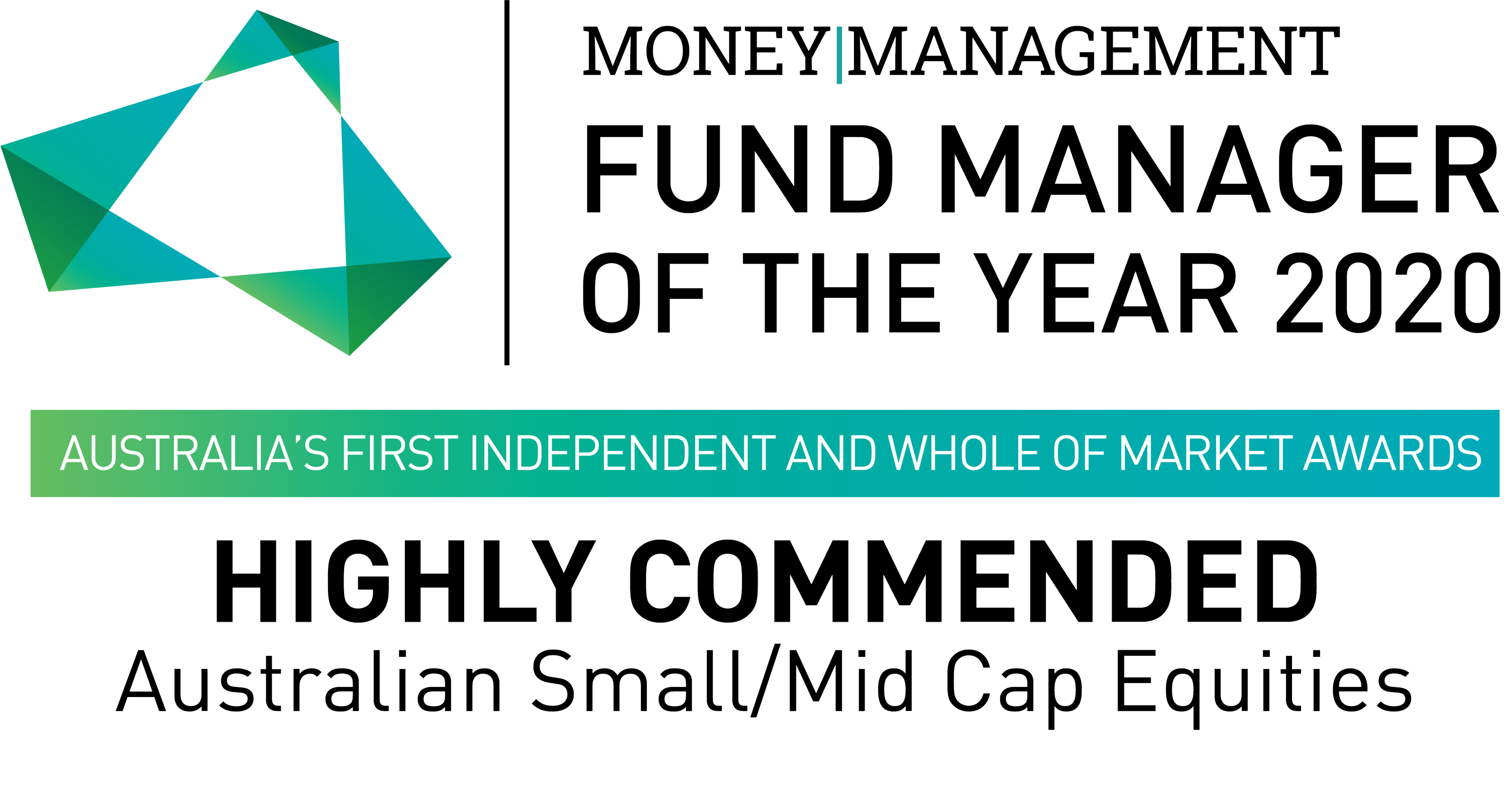 Find out more about our awards here
1© 2020 FE Money Management. all rights reserved. the information, data, analyses, and opinions contained herein (1) include the proprietary information of FE Money Management (2) may not be copied or redistributed (3) do not constitute investment advice offered by FE Money Management (4) are provided solely for informational purposes and therefore are not an offer to buy or sell a security (5) are not warranted to be correct, complete, or accurate. FE Money Management shall not be responsible for any trading decisions, damages, or other losses resulting from, or related to, this information, data, analyses, or opinions or their use. FE Money Management does not guarantee that a fund will perform in line with its Fund Manager of the Year award as it reflects past performance only. Likewise, the Fund Manager of the Year award should not be any sort of guarantee or assessment of the creditworthiness of a fund or of its underlying securities and should not be used as the sole basis for making any investment decision.
This document is issued by FIL Responsible Entity (Australia) Limited ABN 33 148 059 009, AFSL No. 409340 ("Fidelity Australia"). Fidelity Australia is a member of the FIL Limited group of companies commonly known as Fidelity International.

This document is intended for use by advisers and wholesale investors. Retail investors should not rely on any information in this document without first seeking advice from their financial adviser. This document has been prepared without taking into account your objectives, financial situation or needs. You should consider these matters before acting on the information. You should also consider the relevant Product Disclosure Statements ("PDS") for any Fidelity Australia product mentioned in this document before making any decision about whether to acquire the product. The PDS can be obtained by contacting Fidelity Australia on 1800 119 270 or by downloading it from our website at www.fidelity.com.au. The Target Market Determination (TMD) for Fidelity Australian product(s) can be found at www.Fidelity.com.au. This document may include general commentary on market activity, sector trends or other broad-based economic or political conditions that should not be taken as investment advice. Information stated herein about specific securities is subject to change. Any reference to specific securities should not be taken as a recommendation to buy, sell or hold these securities. While the information contained in this document has been prepared with reasonable care, no responsibility or liability is accepted for any errors or omissions or misstatements however caused. This document is intended as general information only. The document may not be reproduced or transmitted without prior written permission of Fidelity Australia. The issuer of Fidelity's managed investment schemes is FIL Responsible Entity (Australia) Limited ABN 33 148 059 009. Reference to ($) are in Australian dollars unless stated otherwise.
© 2022 FIL Responsible Entity (Australia) Limited. Fidelity, Fidelity International and the Fidelity International logo and F symbol are trademarks of FIL Limited.